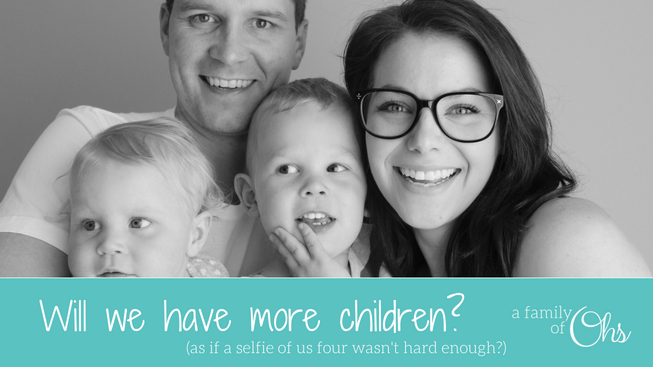 Will we stay as a family of four, or will we grow?
Asking a family what size of family they dream to have, or if they plan on having any more children is pretty common. Families come in all sorts of sizes, and it isn't bizarre to have someone inquire if you would want to add more children in your family. But what about the Ohs family, do we see our family growing? Will we have more than two children?
*Disclaimer, I share my heart not to discourage or scare families from pursuing adding more children to their family, but simply to answer the question honestly.
But first, could we handle more children?
Our lives are so full right now, especially with all the care that our daughter Maddison requires. A lot of time and effort go into raising children with special needs and disabilities. I only have two hands, and 24 hours in a day. At times I feel as if I need four arms and eight hands with a couple more hours to try and juggle our current family life.
Right now we are able to manage it all
Although we are stretched with our daughter, I am still able to give my son the one-on-one time he needs. I can play with him, and read him books, do crafts, and take him for bike rides. I can schedule Maddison's therapists, take her to appointments, do her therapies, draw her medication, and manage her tube feeding daily. I've been able to manage our household, take care of myself, and manage my relationship with my husband. Maybe not to the level I would think is perfect, but we're making a good effort to balance it all.
We've found what I call our "sweet spot". You could call it an acrobatic balance of life between self care, marriage, children, our home and the fun things in life. How would things change if we welcomed more children? Would we become unbalanced, or would we learn to manage?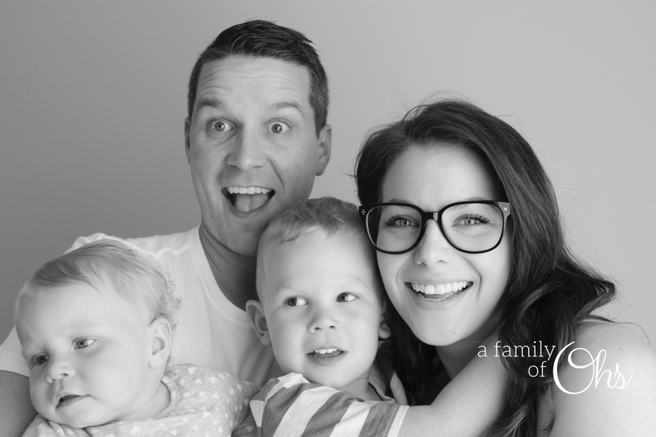 What if it's genetic?
Our first concern is that we still don't know if Maddison's condition is caused by some sort of genetic mutation. We don't know if Alastair and I are carriers of this mutation (if there is one). We've been on this long journey trying to discover if there could be something else apart from the suspected brain trauma causing Maddison's complex symptoms. If we were to have another child we just don't know if this child would inherit the mutated gene. The child could also have many health concerns like Maddison. But then again, we just don't know, maybe the child would be healthy like Jackson.
We didn't really plan on our family having more than two children. So I don't really feel like we're having to change our family dreams if we decide to stop having children because of our current situation with Maddison.
The real reason why I say no more
Every pregnancy is different. Every child is different. And for me, I loved being pregnant. For all my pregnancies I was very healthy both physically and mentally. Jackson was born healthy, and Maddison, well, she was born tasked to make me grow as a person. I didn't suffer from postpartum depression or anxiety, even amongst our stressful NICU days with Maddison. I have been, and still am, mentally stable through this whole journey of becoming a special needs parent.
I don't want to rock the boat.
What I mean is, I'm absolutely terrified that if I became pregnant again my hormones could swing, and the heavy weight that I hold would be too much to handle. Would it cause me to break, or grow stronger? And although there is much more awareness around mental health, I really don't feel like I want to have to find out.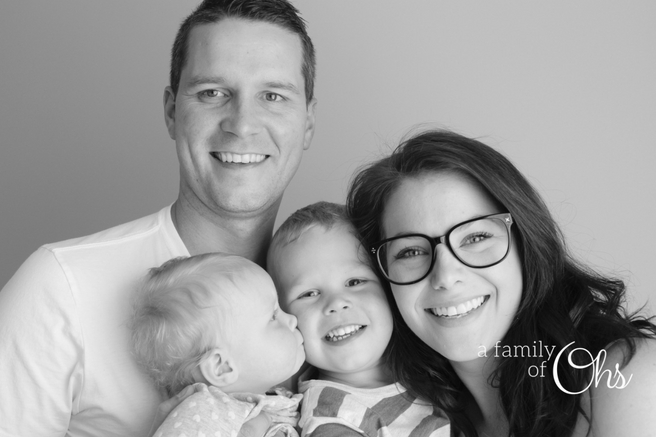 Our hearts are full, and so is our family
Some people might think I'm crazy saying I absolutely love the way our family is. Yes it's tough work, but I've been able to see God move in amazing ways. He has used our situation to change me, and for that I am so grateful. I've learned so much about trusting in God through all of this, and there has been so much freedom that I've felt through the whole journey. Whatever the future holds, I will trust in His plan.
Trust in the LORD with all your heart and lean not on your own understanding; in all your ways submit to him, and he will make your paths straight.
Proverbs 3:5-6 NIV
Although surprises happen. If we were to have a surprise, we would open our hearts, and our family, and we would welcome that child with open arms no matter what. And when I say no matter what, I mean if we knew that child would have similar complications to Maddison we would embrace the child as a child who has life and welcome them into our family.
But as for now, no, we have no plans on trying to have any more children. Two children is the perfect number for our family. I will enjoy all the newborn baby cuddles from the children my friends are having.