Allow me introduce the Ohs family.
We're so glad you have found your way to our family's lifestyle blog. I'm excited to be able to share our crazy life with you.
My name is Kelsey Ohs, and I am married to my firefighter husband, Alastair Ohs. (To those who are first responders, I salute you for your sacrifice and thank you for your service). Together we are raising our two beautiful children, Jackson and Maddison. We have a deep faith in Jesus, trusting the He walks with us through every trial and hardship. I was never promised that life would be easy, and I believe that behind every trial we endure in life is an opportunity to grow, and a story that can be used to help someone else.
So here we are sharing our story.
I've always known that I wanted to be a mom and I feel very privileged that I have been blessed with two children of my own. Even back in high school, my friends would tease me calling me the mom of the group. Although a lot has changed since my high school years, my mothering nature never changed. I enjoy being a stay at home Mom and having the privilege to spend so much time with my family. It is challenging to maintain an organized household, but it is something I find rewarding. I'm a very busy person and don't tend to sit around too often. Some people thrive in structure and I would be one of them. That being said, I will drop what I am doing if my children need a cuddle or want to play.
The blogging world is something new to me, and I certainly have no professional medical training. So please do not take anything I say on our blog as medical advice, and always follow your own health professionals advice over mine. We were unexpectedly thrown into this world of doctors, nurses, specialists and therapy. I only want to share our story as we take each challenge with faith and endurance.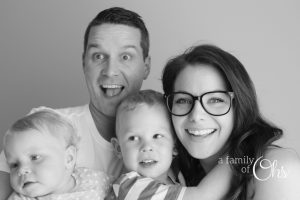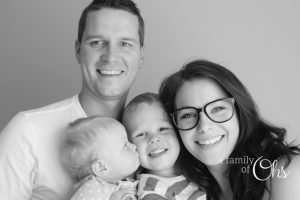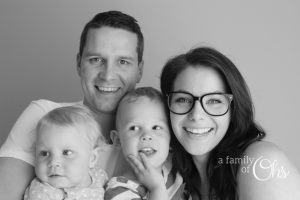 Raising our children is my full time job.
Our son Jackson is such a sweet and empathetic toddler. He loves to use his imagination, and its been a pleasure to watch his personality grow. He is a lover of blueberries, tickle fights with his Dad, and if there is music playing he is sure to be dancing. Jackson has taught me so much about wonder and amazement, to really value time together as a family and that hugs really can make you feel better.
The newest addition that made us a family of four is our daughter Maddison. We had no idea how much she would change our lives when she was born in the fall of 2016. Read her birth story. No one really plans on becoming a special needs parent, but God chose our family for Maddison. As we welcomed her to our family, we also welcomed all that would come with her.
Special needs truly is a blanket term.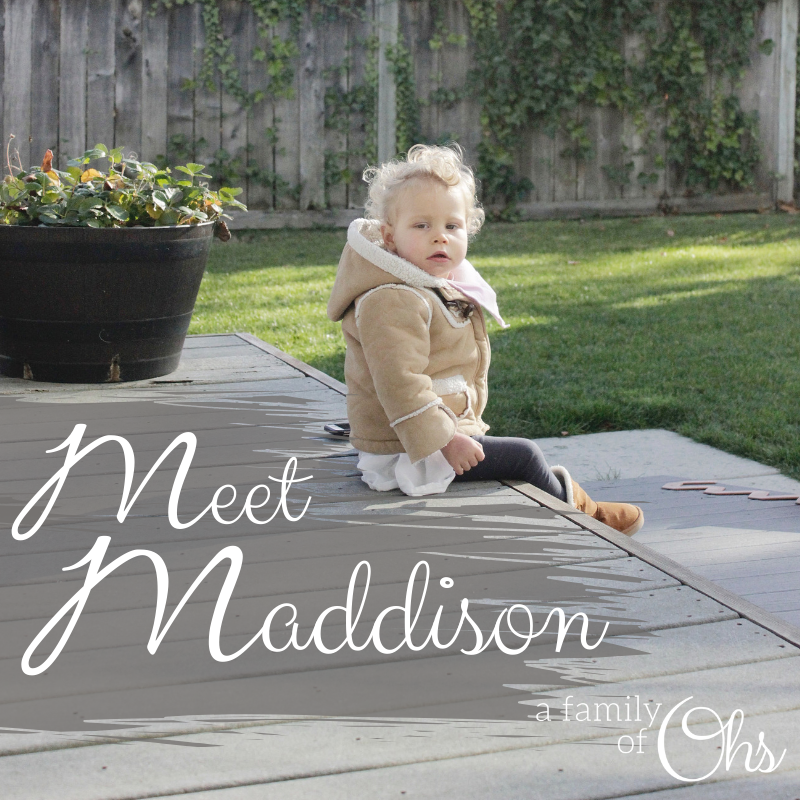 Raising children is hard work on the best of days. All children require a lot of love and care to grow and develop. Unfortunately for some children developmental milestones or reflexes don't come naturally. This can be caused by a genetic reason, a disease, or the result of an injury.
Something happened in Maddison and it changed the way her brain communicates with the rest of her body. With her, we are challenged with damage to her brain, learning to swallow, tube feeding, mysterious body tone, and hip dysplasia (Read our stories on the Pavlik harness and Spica cast 1 & 2).
Maddison has a very complex case. She currently diagnosed with atypical cerebral palsy, autism spectrum disorder, growth hormone deficiency and hypotonia. We go into more detail on her Medical Bio.
Life is busy for our family.
It's long and exhausting hours raising small people, but there are small victories that are so rewarding. We welcome you to share in our journey raising a child with special needs as a family of Ohs.